Brilliant Performance.
Clear Results.
The Details
Save Space and Time in Your Lab.
Echo Lumena provides the fastest, fully automated type and screen on the market today while also offering the smallest footprint.​
Run tests in 3 easy steps

Pre-coated antigens; fewer reagents to manage and less pipetting
High Accuracy.​​
Capture®, Immucor's IgG specific technology, provides high sensitivity for clinically significant antibodies, without the noise of IgM antibodies.​​
Efficient antibody identification with 3 different pre-coated panels, each featuring 14 unique donors

Real-time test results with flexible views
Flexibility for Your Lab's Workflow.
Experience Echo Lumena's easy-to-use and user friendly interface with touchscreen monitor.​
Echo Lumena is readily accessible:
Load STAT samples anytime

Continuous access with linear racks

Reflex testing and customized profiles
Quality Control
A laboratory is driven by the quality of the test results it generates. Immucor provides an array of Quality Control reagents designed to meet stringent quality and compliance standards.
| Product | Use |
| --- | --- |
| WB corQC® | Whole blood controls for the Echo Lumena®/Galileo Echo®(v2.0) |
| DAT Positive Control Cell | DAT Positive antiglobulin control on the Echo Lumena®/Galileo Echo® (v2.0) and NEO Iris®/NEO® v2.0 |
Remote Support
Immucor offers highly secure and compliant remote support to customers across the globe.​
Immucor's remote diagnostics includes the use of state of the art technology, robust processes and adherence to strict policies when providing technical and field support for our instruments.​
Our objective is to resolve your technical issue as quickly as possible while ensuring that any exposure to sensitive data is kept to a minimum.​
Validation Support
Immucor recognizes sourcing specimens with positive antibodies is challenging.​ Let us ease the burden of finding positive samples or contriving samples with our Validation Panel:​
Panel of 8 known ready to use samples prepared from human IgG monoclonal antibodies

Unique barcode identifiers for each sample
Immucor is committed to the immunohematology laboratory and will be your partner from install through validation and go-live.
Product offerings may differ by region, please check with your local Immucor representative for regulatory status in your area.​​​​​​​​​​​​​​​​​​​​​​​​​​​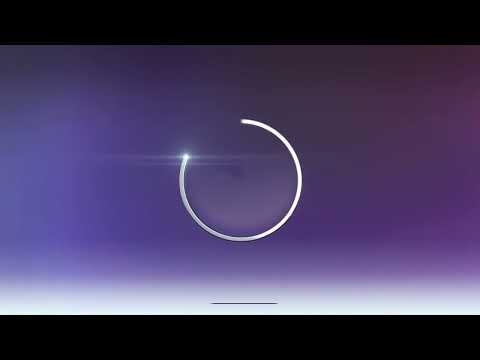 Resource Library
PACKAGE INSERTS (PI/ IFU), SAFETY DATA SHEETS (SDS), CERTIFICATES of ANALYSIS, LOT SPECIFIC FILES, and more can be accessed on our customer center.
Experience Our Virtual Lab
Testimonial
Transfusion
Customer
The efficiency and reliability of the NEO® made it possible for us to automate all type & screen samples on the NEO. With updated hardware and software features on the NEO Iris®, making NEO even better, upgrading was an easy decision.
Raeann Thomas, Blood Bank Technical Supervisor, Hospital of the University of Pennsylvania, USA
Testimonial
Transfusion
Customer
The new camera on the Echo Lumena® is giving us such clean, clear results! My staff will feel more comfortable when using the instrument for antibody identification due to the clear reactions.
Kevin Elman, Transfusion Services Coordinator, North Colorado Medical Center, USA
Testimonial
Transfusion
Customer
Immucor products are the only products I know that cover all advanced tests involved in transfusion medicine. Immucor instruments are stable and easy to operate.
Don-Dolcetto Ngilisho, Laboratory Services Officer, Tanzania National Blood Transfusion Service
Testimonial
Transfusion
Customer
Having the automated Echo Lumena has impacted our blood bank in many ways. It has freed up our time to accomplish other tasks while testing is running. With the Echo Lumena interfaced to our blood bank software, we were able to eliminate opportunities for clerical errors.
Lisa Knapp, MT(ASCP), Blood Bank Coordinator, Bozeman Health Deaconess Hospital
Testimonial
Transfusion
Customer
The Immucor team is helpful and knowledgeable. They are always happy to help meet customers' needs and listen to what the hospitals require.
Kerry Dowling, Blood Transfusion Laboratory Manager, Southampton General Hospital University Hospital Southampton NHS Foundation Trust, United Kingdom
Testimonial
Transfusion
Customer
Our facility has a solid organ transplant program and performs a high number of ABO titers. We were performing these titers using manual tube method, which is both time-consuming and highly dependent on using proper technique. We have many generalists rotate through the blood bank. It was difficult for us to maintain competency and consistency performing ABO titers. Automating titers has freed up our techs to perform other tasks as well as give the physician a more accurate and reproducible result.
Alexis Crisp, MLS (ASCP) CMSBB, Blood Bank Supervisor, Avera McKennan Hospital and University Health Center
Upcoming Events,
Webinars & Workshops
News & Blogs
Automated Extended Phenotype Assays are now available on the NEO Iris®!
Is your laboratory impacted by staffing shortages and struggling to perform critical time consuming tasks, such as phenotyping donor units to attain antigen negative red cell units? Are you forced to order from a local reference lab? How does this...